Staff
An Interview with the President
Terri Bielski
Manager of Constituent Records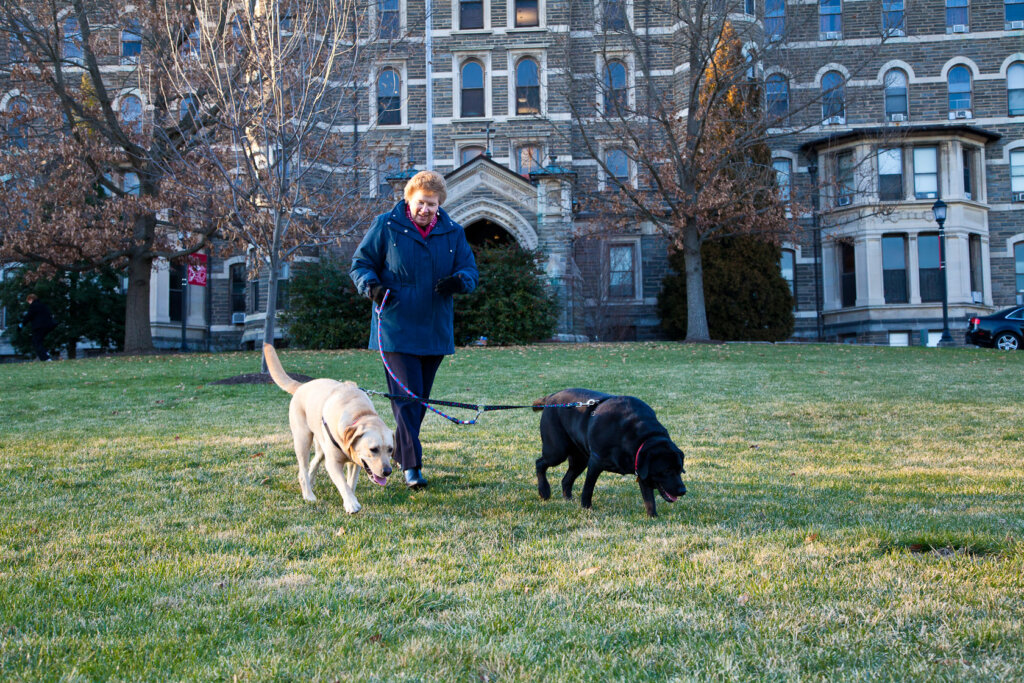 I've always been a bit used to going unnoticed at work before I came to Chestnut Hill College. A pretty typical introvert computer nerd, I generally kept my head down and focused on whatever was going on that day.
When I was interviewing here, I was surprised to hear that the President insisted on interviewing everyone who applied for a job at the College, even though I was unlikely to see her for months. Which was initially intimidating but that all fell apart when Griffin decided that I needed a proper greeting with a side of wet dog hair (ironically, foiling my attempts to hide my own dog's black hair with dark clothing by shedding little blonde hairs all over me).
I still remember seeing Sister Carol open her office door and laughing warmly as I attempted to look as dignified as possible while also paying enough attention to the happy dog that was leaning on me.
After that, I was somehow always surprised that she not only remembered my name and would greet me in the halls, but the names of family who she met in passing once or twice. I don't think the president at my previous job even knew what department I was in and we were stationed directly outside his office.
I had always considered work to be strictly formal, aside from possibly with my direct coworkers. Chestnut Hill College never felt quite like that, in large part because, even though my work largely keeps me behind a screen, I haven't felt invisible either.