Friends
By Wisdom a House is Built
Michael L. Atchison, Ph.D.
Professor of Biochemistry, Director, VMD-PhD Program, Department of Biomedical Sciences, School of Veterinary Medicine, University of Pennsylvania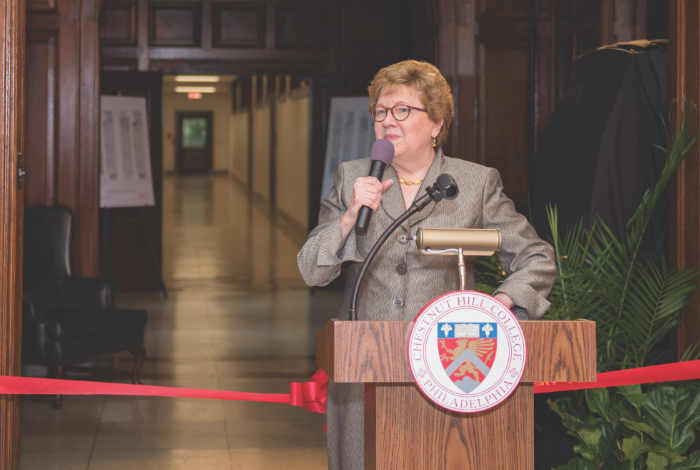 I am honored to provide comments on the legacy of Sister Carol Jean Vale. I have watched Chestnut Hill College expand and develop over the last 30 years under Sister Carol Jean Vale's outstanding leadership. Her faithful support of the Biomedical Distinguished Lecture Series has been pivotal in initiating and sustaining a series that would be the envy of any college or university.
Sister Carol's leadership in navigating the many changes and opportunities over the past 30 years now positions the College in a strong place for the future. I have only known Chestnut Hill College under Sister Carol's leadership. Whoever her successor may be, she has left very large shoes to fill. My congratulations to her for her outstanding leadership for so many years as she now moves on to new endeavors. I am thankful for her wise leadership.
"By wisdom a house is built, and through understanding it is established; through knowledge its rooms are filled with rare and beautiful treasures." — Proverbs 24:3-4