Alumni
Empathy and Love for the College
Joanne Schmidt, Ph.D. (retired)
Class of 1972, Professor Emerita of French, Spanish and Women & Gender Studies California State University - Bakersfield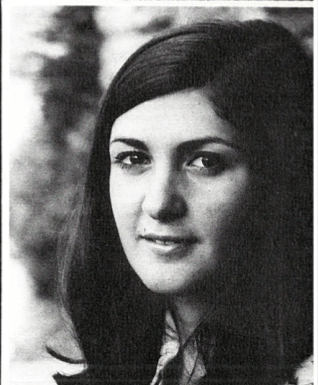 I am a Class of 1972 graduate of Chestnut Hill College. I have met Sister Jean Vale in Los Angeles over the years when she traveled to meet CHC alumna (we were all graduates of CHC when it was an all women's college). I was thrilled that Sister Jean Vale traveled to meet us in Los Angeles on several occasions to update us all on how the college was growing as a campus, both academically with the addition of new programs and majors, and physically with the acquisition of the Sugarloaf campus. I was so impressed with Sister Jean Vale's vision for the college and how successful she was in helping the campus community join her in all of her endeavors. Chestnut Hill College became a coeducational institution during her years of leadership, which was not an easy task, and not always popular. That process alone was daunting! And yet, Sister Jean with her steadfast passion for all things related to the growth and viability of the college, made it seem so easy and logical as the natural next step for CHC in the twenty-first century.
I have always been impressed with Sister Jean Vale's keen intelligence, kindness, accessibility, earnestness, thoughtfulness and resilience. And she is an accomplished poet as well! I have always read CHC's alumni magazine from cover to cover. I literally would read Sister Jean's many letters and articles with the deepest interest over the last 30 years. Her lucidity, empathy and love for the college always piqued my interest. When she wrote about the faculty with much respect and deep appreciation for their contributions to the success of the college moving forward, I dreamt about what it would have been like to work for such an equitable and visionary president.
During the early part of the pandemic, I participated in a Zoom event for west coast CHC alumna with Sister Jean Vale. When I asked a question about how French was doing on the campus, I was amazed that Sister Jean remembered my name. With her gracious and good sense of humor, she said something like, "Is that Joanne who asked that question?" I was a French major at CHC who went on to earn my M.A. and Ph.D. in French. I was just curious about how French was faring on the campus at a time when Modern Languages and the Humanities were declining nationally. I was satisfied with the answer I received from a member of her administration who answered my question.
Lastly, I will deeply miss Sister Jean Vale's presence at CHC. As an alumna, I am extremely grateful for all that she has done during her tenure as President of CHC. Sister Jean Vale has made me even prouder of being a graduate of CHC. I wish her the most wonderful next step in her career and continued success in all of her future endeavors.