Colleagues
Thank You for Believing in Me
Sister Marie Leahy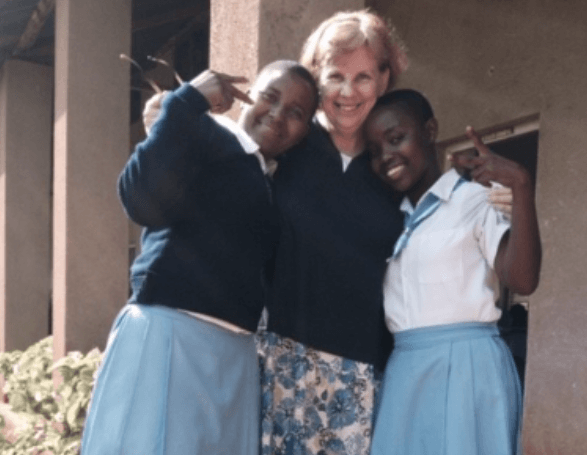 Dear Carol,
As your time at the helm of Chestnut Hill College comes to a close, I want to thank you for ALL you have done here – past, present, and future. Your contributions will surely have a lasting impact in the minds and hearts of those you have touched, including me.
It was a dream of mine to teach at CHC and I feel privileged to share in the mission of the Sisters of Saint Joseph here each and every day. This is where I feel like I am my best self, the person God has called me to be, and I thank you for believing in me and giving me the opportunity.
Above is a picture from when I went to Tanzania. I chose it because I think it is reflective of how CHC has stretched me to be open to all the graces and opportunities God has in store for me.
Each morning when I walk past the beautiful rotunda toward my office, I look down and say a prayer for my aunt/godmother who was a boarder at the Mount many years ago. She always talks about her memories of the grand rotunda. From now on, I will also say a prayer of gratitude for you.
With heartfelt appreciation,
Marie Leahy